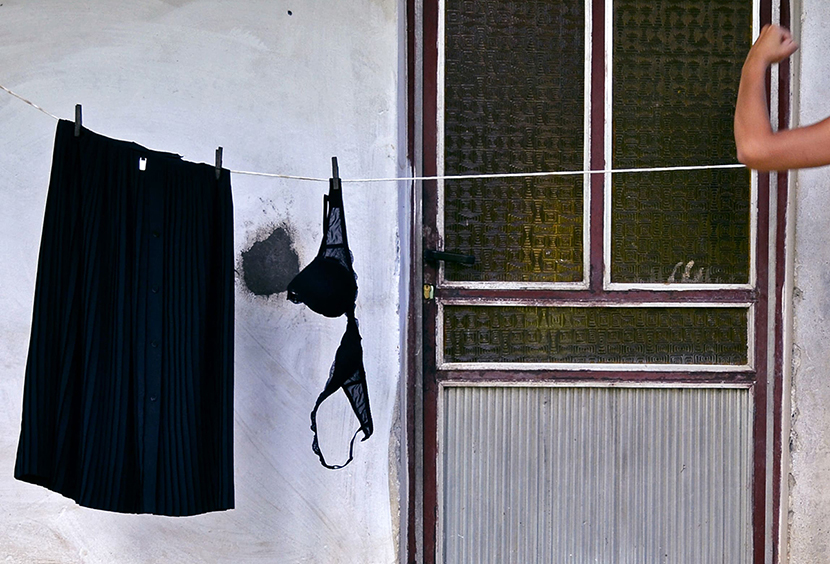 Ausstellungen
DIVING IN: An Inquiry into Imagery
26.11.2019, 19:30 Uhr - 10.12.2019, 18:00 Uhr
MEMPHIS

Ausstellung
27/11—10/12 2019
Eröffnung
26/11 2019 19:30h
mit Agnieszka Kozlowska, Eriz Moreno, Nika Rukavina, Đejmi Hadrović, Yara Mekawei, Chongha Peter Lee
Kuratiert von Anamarija Batista
Die in der Ausstellung gezeigten Positionen beleuchten aus verschiedenen Perspektiven Fragen der Bildproduktion bzw. ihrer Repräsentation und Rezeption. Sie kreieren immersive Bildwelten unter Einbeziehen unterschiedlicher methodologischer Ansätze, die zugleich auf die visuelle Konstruktion ihres materiellen und sozialen Feldes aufmerksam machen.
Mit einer von ihr selbst entwickelten Fotoapparatur wandert Agnieszka Kozlowska durch die Thermengegend der Schweiz, und setzt dort vorgefundenes mineralisches Sediment als zeichnerisches Element ihrer Bilder ein. Eriz Moreno taucht tief in das jugoslawische Dokumentarmaterial mitsamt seinen Repräsentationsmechanismen ein. Nika Rukavina stellt, Colin Moore zitierend ("We're probably touched by hundreds of images every day, all propaganda of one kind or another. Propaganda has helped define our lives, and it's everywhere now: we just don't call it propaganda"), in ihrer Performance die Frage, wie Bilder rezipiert und gelesen werden bzw. wie ihre schnelle Verbreitung und in vielen Fällen unzureichende Kontextualisierung sich auf Wahrnehmungsfähigkeit der Rezipienten auswirken. Yara Mekawei erforscht die Denkmechanismen des mittelalterlichen Sufismus, indem sie einen Text von Mansour Al Hallaj mittels numerischer Kodifizierung zunächst in Klangmaterial und in Folge in analoge und digitale Formate transformiert. Mit Hilfe ihres photographischen Aktes des Porträtierens lenkt Đejmi Hadrović in ihrer Arbeit "Zahida is a Feminist" die Aufmerksamkeit der Betracher*innen auf die vereinfachte Darstellung von Frauen in den ländlichen Regionen des Balkans innerhalb des westlichen feministischen Kanons. Chong-Ha Peter Lees Arbeit verhandelt Wechselbeziehungen zwischen einerseits durch Einsatz neuer Technologien kreierten Räumen und andererseits jenen, die durch die Bewegungschoreographien des menschlichen Körpers erzeugt werden.
Die Künstler*innen nehmen z.Zt. an dem von KulturKontakt Austria und dem Bundeskanzleramt Österreich organisierten Artists-in-Residence-Programm teil oder haben daran teilgenommen. Die Ausstellung findet im Rahmen des Artists in Residence Programms in Kooperation mit dem Bundeskanzleramt und KulturKontakt Austria statt.
-> Facebook
///
Exhibition
27/11—10/12 2019
Opening
26/11 2019 7:30pm
with Agnieszka Kozlowska, Eriz Moreno, Nika Rukavina, Đejmi Hadrović, Yara Mekawei, Chongha Peter Lee
Curated by Anamarija Batista
The selected works examine image production and the roles of visual representation and its reception from various perspectives. By incorporating different methodological approaches they create immersive imagery, drawing attention to the role of the visual in constructing their material and social dimensions
With her self-constructed photographic apparatus Agnieszka Kozłowska wanders through the thermal areas of Switzerland and exposes light-sensitised mineral sediments from the spring waters directly in the camera to form images of the landscape. Eriz Moreno delves deep into Yugoslavian documentary materials and its mechanisms of representation. Nika Rukavina develops a performance piece in reference to the quote by Colin Moore: "We're probably touched by hundreds of images every day, all propaganda of one kind or another. Propaganda has helped define our lives, and it's everywhere now: we just don't call it propaganda." She examines how images are received and read or, more precisely, how their rapid distribution and, in many cases, inadequate contextualization affect the perceptive capacities of their recipients. Yara Mekawei explores systems of thought of medieval Sufism by means of numerical codification. She transforms a text by Mansur Al Hallaj into sound material and a series of analog and digital image forms. With the help of the photographic act of portraying, Đejmi Hadrović's work "Zahida is a Feminist" draws the viewers' attention to the simplified understanding of women's positions in rural regions of the Balkans within the Western feminist canon. Chong-Ha Peter Lee's work deals with junctions and interrelations between, on the one hand, imaginary spaces that are created through the use of new technologies and, on the other hand, the forms of movement produced by the human body.
All artists presently participate or have previously participated in the Artists-in-Residence Programme, organized by KulturKontakt Austria and the Federal Chancellery of Austria. The exhibition is produced in cooperation with the Artists-in-Residence Programme of the Federal Chancellery of Austria and KulturKontakt Austria.
-> Facebook
///
Memphis
Untere Donaulände 12 / 4020 Linz
office@memphismemph.is
memphismemph.is
Opening Hours
Mon, Tue, Thu & Fri 1 — 6pm
Mehr Informationen: http://www.memphismemph.is/diving-in-an-inquiry-into-imagery/